In a world where people are growing more concerned about the environment, cutting out pollution is a great idea. This first led to more people walking to work, or at the very least, riding bicycles rather than driving, especially in some of our largest cities. The thing is though, that some people do not want to arrive at work all sweaty and smelly because they rode on their bicycle, but walking is a big issue for some people who have trouble walking for long periods of time. Either it would cause them to feel pain in their legs or their lower back. For those people, there is a new form of transportation becoming more available. It is one where walking no longer has to cause them pain and they will not work up a sweat.
What They Are
The newest trend in avoiding traffic jams is the self balancing scooter. It allows people to avoid the pollution that comes with vehicles or public transportation. It ensures traffic is never an issue. It proves that back and leg issues do not have to prevent you from walking where you need to go. As an added bonus, you will arrive at work, or wherever else you need to go, faster than you would while walking as well.
These scooters are machines that you stand on. To operate you simply have to lean forward or backward. When turning, you apply more pressure to one foot than the other. It takes a little balance, but most people seem to agree that it only takes a few minutes time to learn how to ride and love their scooter.
Why People Love Them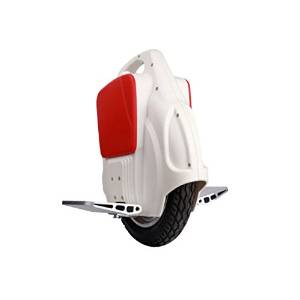 Most people who own a smart drifting scooter say that it can relieve the pains that they have when walking long distances. They agree that it does take a little getting used to, but once they climb on and get a feel for it, they love the ride. These people are all ages. They can be used by young children and our senior citizens alike. The working man who wants to avoid traffic or have time to unwind on his way home from work, uses this type of scooter. The mom who needs to run to a friend's house a few blocks away can hop on and avoid the traffic, the pollution, and the headaches of driving there. As long as you can stand up straight and balance yourself a little, you can also join the many people who choose a better way of "walking".
Will You Love Yours?
Many of the self-balancing transportation options can travel 6-10mph. This is a lot faster than walking where you need to go. They are easy to use because all you have to do is turn it on and take a step on-board. You can use it for small errands rather than load up in your car and deal with traffic. You are caring for the environment because they are battery powered rather than gas powered. Your kids can use it when they go to visit a friend. What will you use your newest transportation option for?